Please Note: As Of 2nd July 2018 Binary Options Are Prohibited Within The European Economic Area (EEA) For Retail Traders. If You Live Within The EU And Are Not A Professional Trader You Will Not Be Allowed To Trade Binary Options. You can Trade In Other Assets With IQ Option 
CFDs Are Complex Instruments And Come With A High Risk Of Losing Money Rapidly Due To Leverage. Between 74-89% Of Retail Investor Accounts Lose Money When Trading CFDs. You Should Consider Whether You Can Afford To Take The High Risk Of Losing Your Money
IQ Option Review & Credibility:
In this review of IQ Option we discuss how they are one of the biggest and fastest growing platforms within online trading and therefore there is going to be a lot of people who have a lot to say, both good and bad, about them, with people saying it is the greatest platform on the market and others saying it is a scam, so which one is it? We have taken an in depth look at the company and trading platform and have aimed to remove all personal opinion and simply report the facts. Like all products and services that are used on a high scale, you are going to get mixed views. Lets begin by looking at the positive facts concerning their credibility:
 Regulation
IQ Option are regulated, in a number of major countries and with major financial authorities. You can check out their full list on their website.
Awards
As a company they have won a large number of awards for their trading software, eleven in total, a full list of them is available via their website, but here are just a few: Best Binary Options Broker & Best Binary Options Broker/Trading Application – IAIR Awards; Most Innovative Binary Option Broker – Show FX World; World's Leading Binary Options Broker – MasterForex-V, Best Mobile trading Platform – IFM Awards 2015
Usage
According to their website the following figures outline the usage of their binary options software in 2017.
Number of accounts in the system – 25,580000
Number of trades per day on average – 1,800 000
Trading volume per month – $380 million
Amount paid out to traders per month on average – $10,800000
Processing time for withdrawal requests – One working day
Response time from support team – 38 seconds by call, 16 minutes by support ticket
Number of countries they deal with – 178 countries (most countries except Australia, Belgium, Canada, Iran, Israel, Japan, Latvia, North Korea, Pakistan, Palestine, Russia, Sudan, Syria, Turkey and the USA..)
Mobile
IQ Option mobile app is one of the best mobile trading apps on the market.The apps user-friendly approach with its jargon free instructions makes it very easy to use. It has an full range of features that make trading easy to do on the go. You can analyze asset prices and generate signals at the touch of a few buttons. Plus of course there is the practice account available from IQ Option, a feature many other trading software's don't provide.
Trading Platform
The first thing you are offered when you open your IQ Option account is the chance to start practice trading with $10,000 virtual dollars (you can't withdraw these funds they are simply there to allow you to practice before adding your own funds).
The platform is very clean and simple to navigate. You have a navigation bar to the side which allows you to check on things like your trading history, your earnings calendar, the latest market news, and access training videos as well as get help at any time 24/7.
As you will see from the image below, the IQ Option platform has a lot available at the one click of your mouse button. You can place trades from as little as $1 up to the maximum of $1,000 depending on the level of risk you are comfortable taking. It is highly recommended that when you open your IQ Option account for the first time, you opt for the practice account first, even if you are a seasoned pro at trading, so that you can take however long you want to familiarise yourself with the navigation. Placing a trade is very straightforward and uncomplicated. Simply select the asset option type you wish to trade in, be it CryptoCurrency, CFD's, Forex, digital options or binary options  (see below for further explanation), select the expiration time of the option, the amount you wish to trade and then select whether you want to Call or Put.
Trading Assets
IQ Option have over 70 assets you can trade in and there are spread over the four main areas of assets that you can trade in.
Cryptocurrencies
With IQ Option you can buy,sell and even store some of the leading crypto-currencies.  There are currently 13 cryptocurrencies available for you to trader in. They are: Bitcoin;Ethereum;Ripple;Bitcoin cash;EOS;Litecoin;TRON;Dash;Etereum Classic; Qtum;OmiseGo;Zcash;Bitcoin Gold.
You can check out their cryptocurrency trading here.
CFD Trading
CFD trading is a term used in trading markets referring to Contract of Difference, which is the agreement between two entities to exchange the entry and exit process of a trade. The contract of difference mirrors the underlying asset making it a tradeable instrument. Therefore as a CFD trader, you will make a profit or loss when the underlying asset moves in relation to the position you take even though you do not own the actual asset.
IQ Option offer over 500 stocks for you to CFD trade in, from companies within a wide variety of industries, and some of the best and well known industry leaders.
You can now trade the following commodity CFDs with an up to ×150 multiplier:
Gold
Crude Oil WTI
Crude Oil Brent
Corn
Wheat
Gasoline
Silver
Platinum
Copper
Forex Trading
A forex trade occurs when you take one currency and trade it against another. For instance, you can buy the US dollar and at the same time sell the Euro, that's a simple forex trade. With their Forex trading, you can trade in 60 pairs of currencies such as the well know ones like US Dollar and British pound, or the US Dollar and the Japanese Yen. Plus there are other pairings that are not so when known, such as the New Zealand Dollar and the Canadian Dollar.
Forex Options Trading – For EU Traders
Unlike binary options (where the profitability of each deal is predetermined, plus if in the EU cannot be traded unless a professional trader), FX options can boast unlimited upside. You can only lose up to the amount you invested. This feature can be turned into a good strategy for your trading. When you cut your losses and at the same time let your profit grow it is not necessary to win in 50 percent of the deals. By making sure that the average win is greater than the average loss it is possible to be in the black in the long run.
You can trade 12 of the top FX Options, such as Gold, Silver, Crude Oil Brent, Crude Oil WTI, UK 100, US 30, to name just a few.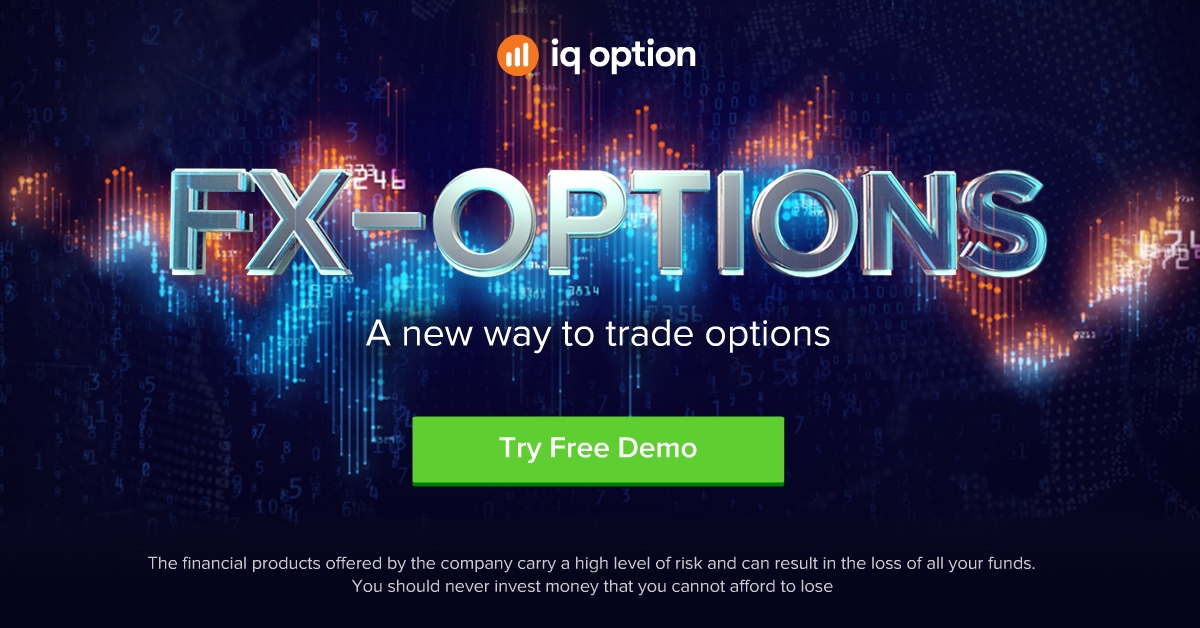 Options Trading
With the options trading platform you can trade either in digital options or binary options. You have a facility to trade in multiple assets, in fact, there are over 10 million options available. With both option types the minimum investment is $1. With digital the expiration time is 60 seconds to 5 minutes and the return can be up to 900% on a successful trade. With binary the expiration time frame is 60 seconds to the end of the month and the return can be up to 95% on success trading.
You can only trade in binary if you live outside the EU
ETF Trading
ETFs work by tracking commodities, indexes and baskets of assets, and are traded in the same way as common stock on the stock exchange. Investors can sell short, buy on margin and buy as little as a single share of their chosen asset.
Binary Option Tournaments: (Binary options are prohibited in EEA)

One main feature to the IQ Option platform are the binary options tournaments. This is unique to IQ Option and is a great way to have a bit of fun with other traders. The tournament allows you to compete against other traders who have entered the tournament, which everyone enters for a set fee. The winner of a tournament is the trader who ends up with the most money in the account when the tournament ends. The prizes are divided up among the various traders and the position they finished in.

Not all tournaments are the same and therefore the rules, time frame of the tournament and the prize money available will differ from tournament to tournament. For example one tournament available recently was called '72 hours' because you had 72 hours in which to be the best trader among the participants to win the top prize. The prize fund was shared out among the top 15 performers. Whereas there was a very different tournament called 'Winner Takes it All' where literally the number one trader wins the entire prize fund.

By opening up a demo account first, you can practice trading as much as you want before entering any tournaments, thereby getting used to making trades before entering competing against others.
Demo Trading Account:
As we have already hinted at, IQ Option provides you with a demo account when you open an new trading account with them. The first thing you must note is that the demo account is not automatically given to you, you have to select it as your option, that you want to begin with the demo account first before trading in any of the various trading options properly.You can switch from the demo account to the live account whenever you want by funding your account with any amount of funds over the minimum deposit of $10. To open the demo account, you can sign up with your email.

So what do you get with the demo trading account? – Well basically you get everything that is in the live account except for the fact that all your trades are virtual. All the charts are live and actual, so there is no fake charts or dummy accounts, it is as if you were trading for real. You are given $10,000 dollars virtual funds to practice with, so there is no need to add your own funds at all and if you start off trading with say just $10 a trade, you will be able to practice the various trading options available and refine your skills and strategies as much as you want, while your virtual fund has money in it. So not only does this IQ Option demo account enable you practice and improve your trading skills, but it helps you decide whether you like the IQ Option platform and want to use it going forward.
Funding
Verification/Identification
You need to verify your account first before you can begin trading properly. The first thing you need to do is verify your email account, then your phone number. Then you need to verify your personal data – name, sex, date of birth, address and country of citizenship.You then give an indication of your financial status, source of income and trading experience. And finally you need to provide proof of identity. This can be a coloured copy of your passport or copies of the front and back of your identity card showing clearly your full name, photo, date of birth, expiry date, official document number and signature. You also must provide a clear copy of a recent utility bill (any bill that is not older than 6 months and clearly shows your name and permanent address of residence, e.g. water bill, electric, gas, telephone etc…) or a bank statement showing clearly your full name, address and the issue date. These proof of identity and residence can be uploaded to your profile account on the IQ Option platform for verification.

Now to some people this may seem excessive, but it is needed for two main reasons; to protect you from identity fraud and to protect IQ Option from money laundering. Once you have carried out the account verification and the personal identification properly and fully, you wont have to do it again.
Funding Your Account
There are seven ways in which you can fund your account to enable you to start trading; Credit card – either Visa or Mastercard, Skrill, Neteller, Bank transfer, WebMoney WME and WMZ, and Sofort.

Four currencies are accepted, the Euro, British Pound, US Dollar, and the Rubble. The minimum amount that you can deposit is 10 EUR/USD/GBP or 300 RUB. There is no commission charged by IQ Option for funding your account, however, your chosen payment system provider may charge a fee. All processing times are instant, except for Bank transfer, which takes 1-3 working days, and Sofort, which takes up to 5 mins to clear.
If you are based in certain countries, there are also additional payment methods available to you as well, as outlined below.
China Union Pay — for traders in Mainland China, Hong Kong, Macao, and Taiwan
WeChat Pay — for traders in China
Perfect Money — for traders in the following countries:

Argentina, Austria, Bangladesh, Brazil, China, Colombia, Dominican Republic, India, Indonesia, Kuwait, Lebanon, Malaysia, Mexico, Nigeria, Pakistan, Philippines, Peru, Qatar, Saudi Arabia, Singapore, South Africa, South Korea, Sri Lanka, Switzerland, Thailand, Ukraine, United Arab Emirates, Vietnam.
Fund Withdrawal Methods
IQ Option offer six different methods for cash withdrawal. These are:
MasterCard or Visa Credit Cards
Skrill
Neteller
WebMoney
Cash U
Wire transfer
Once you have selected your method of cash withdrawal and selected the amount you wish to withdrawal (no minimum amount withdrawal restrictions, although if less than $2 you need to contact customer support. Maximum withdrawal amount is $1,000,000.), you typically get your earnings within 24 hours.
Concerns /Things To Consider
The main things to consider when using the IQ Option trading platform is that it is not available to every country around the world. If you live in USA, Canada, Australia, Belgium, Japan, Russia, Turkey, Israel, Syria, Sudan and Iran, then the platform is not available to you.

You will want to consider opening up a demo account first, to practice your binary options trading. Trading like anything in life, carries risk. You seriously need to consider that when dealing with financial trading of any sort or investing in anything, there will be losses. Never get involved in CFD, Forex, Binary Options trading, or carry out any trade, no matter how small, without being prepared to take a loss. You need to carry out your own risk assessment before carrying out any trade because losses will always be unavoidable in trading and it doesn't matter how good you are at it, you will at some time take a loss. Never have the mind set that you can eliminate loss, you cant, but with effective risk assessment you can at least help yourself to minimise your losses.

Naturally we would recommend you carry out your very own due diligence and make the necessary checks you want to make in to IQ Option to be satisfied in your own mind as to whether they are a good trading platform to use, or they are a scam. Nothing we have seen has indicated anything to the latter. With the level of regulation that IQ Option has adhered to, it makes them far from a scam.
Summary
If you are considering starting trading then IQ Option is a good place to start due to the demo account and virtual $10,000 offered, along with the extensive library of training videos. They have one of the lowest deposit requirements of $10 and the lowest minimum investment amounts in $1. One of the main factors we like about them is the quality customer support with its less than 45 second response time via telephone and its less than 20 minute response time by support ticket. They have some of the highest reviews available for their mobile app and their trading platform is one of the cleanest and easiest to use.

We recommend IQ Option as one of the leading trading platforms for CFD trading, Binary options and Forex on the market if not for their practice/demo account alone.

9.5Expert Score

IQ Option Review

IQ Option is the best blah blah blah

PROS
Free Demo Account with 10,000 virtual funds added
Best satisfaction rate (96%)
Good Leverage
Highly Regulated
24/7 Customer support with 46 second response time
Award Winning Platform
CONS
Not available in USA, Canada, Australia, Belgium, Japan, Russia, Turkey, Israel, Syria, Sudan and Iran