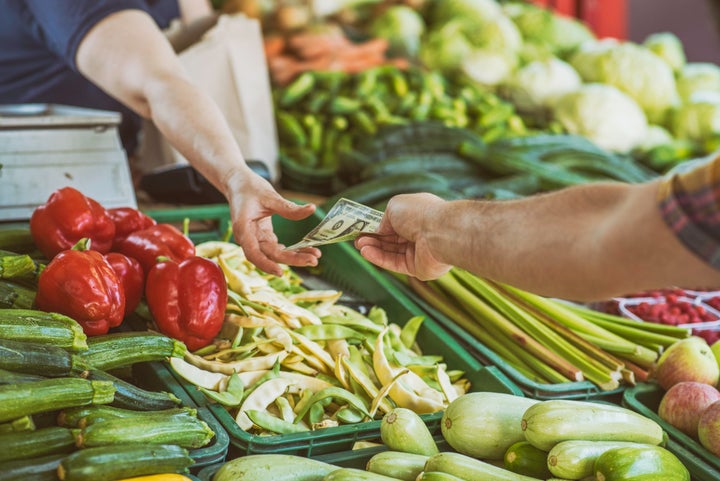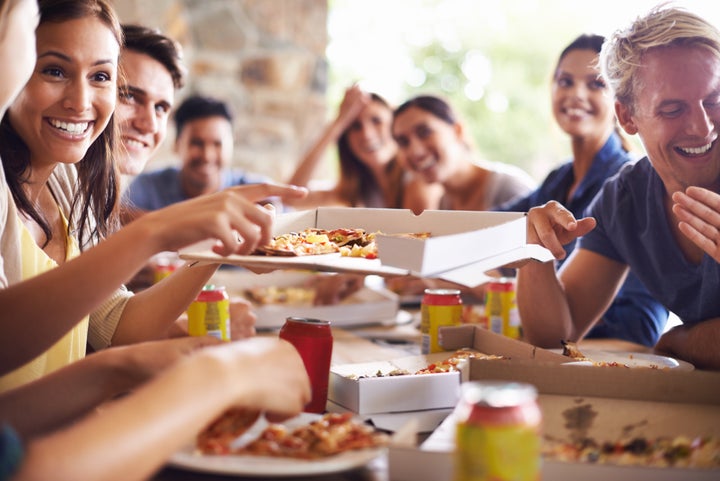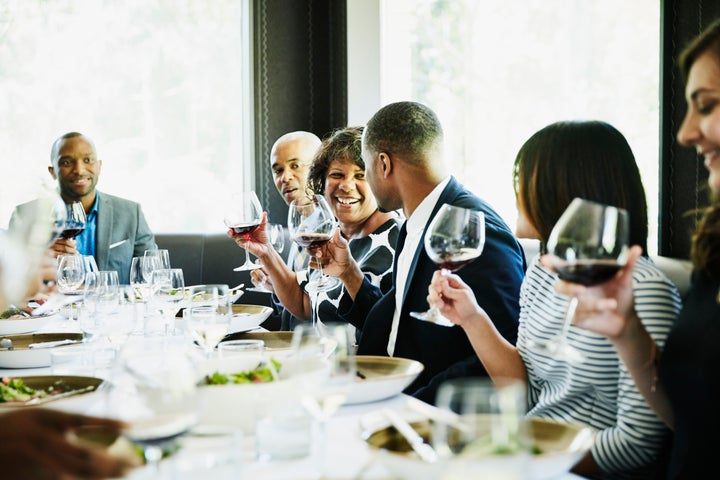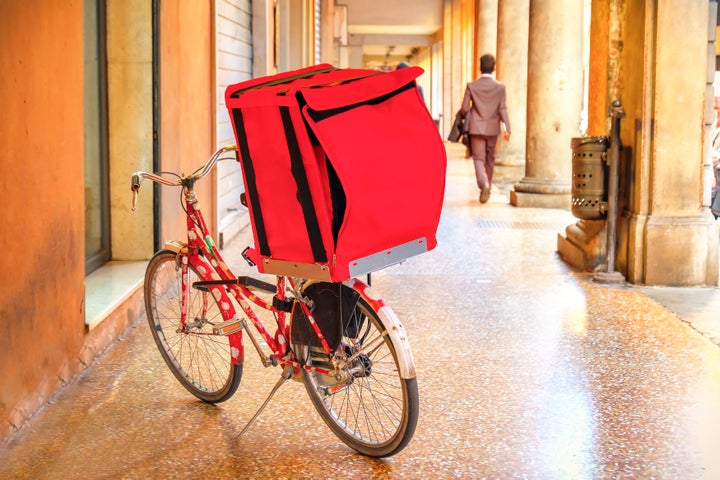 This post was originally posted at Huffington PostRead more: http://www.huffingtonpost.com/entry/food-spending-savings_us_5a4bd41fe4b025f99e1e120c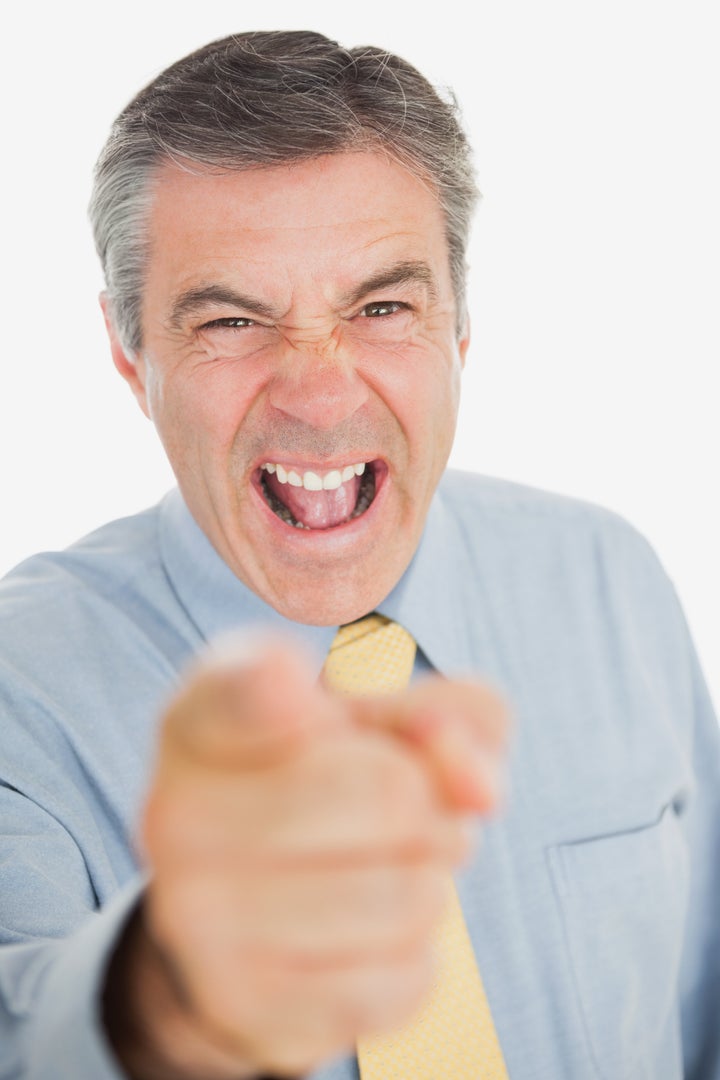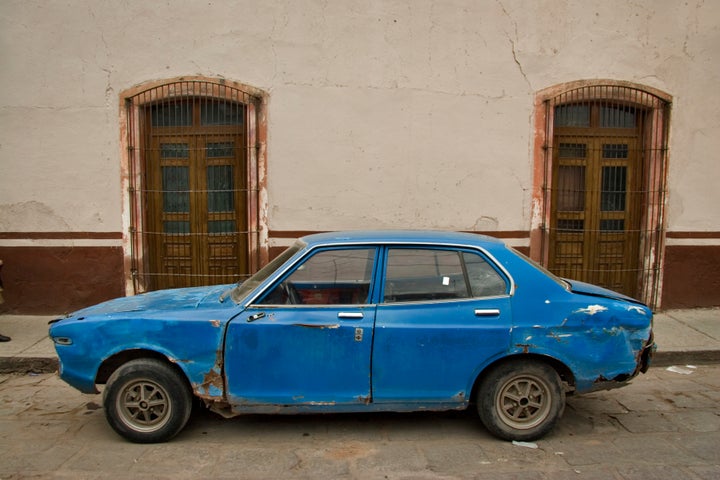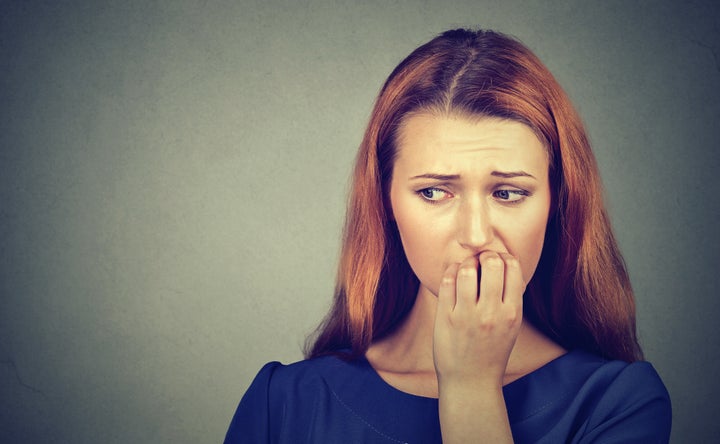 This article was first published on Huffington Post – Read more: http://www.huffingtonpost.com/entry/financial-tips-2018_us_5a37e63ee4b0ff955ad50585
At Transfs.com we aim to produce information that will help people transform their financial status
Image: Getty Images
A saving strategy that doesnt feature a savings account might seem counterintuitive, like trying to get in shape without a gym membership. But you dont need elaborate equipment to break a sweat, and you dont have to depend on your savings account to boostyour nest egg.
With low interestrates, you wont see significantgrowth in your account, sothe following strategies could prove to be much more effective.
1. Use certificates of deposit to set aside cash
The benefits of certificates of depositmay not be obvious right away. To some people, CDsmight even sound like a borderline scam:Youre telling me my money islocked away for up to five years, and if I want to withdraw it early, Ill be charged a fee?
That is correct. But look at it this way: If you want to save $1,000 for an island getaway, its best to shove that money to the side and forget about it. If you keep that cash in a standard savings account, you might dip into it when your checking account is running low. Put it in a CD, and it will be there when you need it.
Plus, long-term certificates those with term lengths between three and five years typically have better annual percentage yields than even the best savings accounts. And short-term CDs will still help you achieve your more immediate savings goals, such asa vacation, even thoughtheir interest rates arent quite as strong.
Check out NerdWallets best CD rates tool to see whats available.
2. Control your spending with aprepaid card
Say you saved up for that vacation and are sunning yourself on some far-off beach.
Life is good: Your relaxation levels have reached a new peak, and youre close to becoming the human embodiment of an Enya song.
But youve also let your guard down, which can leave you prone to impulse purchases. New rainstick? Sure. Wildly overpriced banana boat ride? Why not?
Thats when a prepaid debit card can come in handy. This payment method doubles as a budgeting tool. Unlike with other plastic, you can limit your spending to only the cash loaded onto your prepaid card, so you wont have to raidyour savings to cover next months credit card bill.
The best prepaid debit cards have no monthly fees, and it doesnt cost much to load money onto them.
3. Set alerts on your checking account
Online banking has made it easier than ever to unleash your inner control freak, which can be helpfulwhen it comes to saving money.
At most banks, customers can choose to receive texts or emails when their checking account balance goes below a certain amount. Thats primarily toprotect you from overdraft fees, but can also help you monitor and rein in your spending, and, in turn, keep yoursavings intact.
You can set this limit as high as youdlike and change it over time. Like a prepaid debit card, alerts also can help you control your spending.
4. Find a no-fee account, trim other expenses
At $12 a month, it can be tempting to write off a banks maintenance fee as a minor inconvenience. But if you were to putthat cash in aretirement accountand give itsome time to grow, itwouldnt feel so insignificant.
Say that$12 went intoyour 401(k) plan each month and stayed there for 30 years. Assuming a 6.5% rate of return, youd be left with an additional$13,000 not enough to retire, but a solid addition to your post-work fund, and a good incentive to switch over toa no-fee savings account.
Next, re-evaluate your budget. Make cuts where possible. That doesnt mean resorting to DIY haircuts anda diet of SpaghettiOs and Pop-Tarts.
Using the extra dough to increaseyour monthly retirement contributions by a few percentage points will allow you to reap a nice reward down the road, thanks tocompound interest.
Alternatively, you could use that extra cash to pay down high-interest debt. Any kind of adjustment to your spending and savings habits, no matter how small, can make a big difference over time.
Tony Armstrong is a staff writer at NerdWallet, a personal finance website. Email: tony@nerdwallet.com. Twitter: @tonystrongarm.
This article originally published at NerdWallet here
Read more: http://mashable.com/2016/09/20/4-ways-to-save-without-savings-account/
Five Truths To Consider Before Investing
Whenever you invest, it does involve taking some chances, whether small or large. The large the single investment the larger the risk. I say 'single investment' because you can, of course, limit your risk through diversification, but no investment is without some level of risk, no matter how small.
Over the years of either working within the financial industry or coaching individuals and couples on finance, there have been a number of truths that have continuously cropped up over time, that I have either found myself warning investors about, or I have seen occur, because investors have not heeded the warnings, so I want to share them with you now, so that you don't make the same mistakes others before yo, have made.
These truths are extremely obvious, but you will be surprised how all too often they impact on a persons or couples lives, probably because they are so obvious, people tend to not take them seriously. I hope you do, regardless of how obvious they may seem.
Truth #1 – It is easier to lose money than it is to make it.
Of course it is, you say, but as I've mentioned already, so many people ignore this truth and wonder why they are worse off after investing than they were when they started. It is never a good idea to put all the money you have set aside for investing, into one investment because that simply turns investing into gambling as I mentioned is recent post, nor should you allow yourself to be pressured into investing more than your want. If you are looking for a fast return, the chances of losing your money increase. Understand what your money personality type is first before looking to diversify your investments so as to limit your losses and increase the possibility of a healthy ROI.
Truth #2 – The lack of money is the number one cause of relationship breakups.
If money is scarce or you are on a tight budget, it can be tempting to invest in helping increase your financial status. It doesn't matter whether the investment type is in stocks, bonds or a second business, or becoming self-employed if you get it wrong the strain on any relationship that you are in can be catastrophic. I have witnessed first-hand marriages destroyed and families being torn apart because of a lack of money, primarily because of bad investment choices.
Men/Husbands if you haven't realized this already you need to realize it fast; no matter how independent your woman may be, she will always want to know that her man can take care of her financially and if you have children together, that you will always provide for them too. If you don't have spare cash to invest, don't risk investing what you do have, for the sake of a few extra bucks every month.  Look to invest in yourself first, maybe take an evening class to add extra skills so you can apply for a better job, maybe look at what expenses you can cut back on first before adding to them.
It is important to understand that financial investing is not the best way to improve your financial status if your status is currently a poor one. It is better to have a poor financial status temporarily that you can improve, together over time, than a poor or even broken relationship because of rash investment decisions.
Truth #3 Be a good investor by securing a home.
Property investment is one of the few investments that provides a good return on investment. Over the past 40 years, property investment has only ever provided a negative return on 5 separate occasions. Additionally, the key to making money with property is to only sell when the market is up, if the market is down, hold on to your investment. Owning a home provides a greater return and security than renting. When renting you are not securing a financial future, you are only lining the landlords pockets.  Securing a mortgage within your financial budget and providing security for your family and future is one of the best investments you can make.
Truth #4 Paper investments are only worth the paper they are written on.
When making an investment, you need to ensure that you are able to release or obtain cash quickly. Investing in paper investments (It is an investment in anything but a hard asset because you only have a piece of paper to show for your ownership) is not cash until you turn it into cash. So if you are looking for a return within a certain period, you need to make sure that if you have a paper investment, you are not tied to it for longer than you anticipated. For example, you take out a mortgage to buy an investment property, you work on the property, improve it and look to flip it for a good return on investment, but unfortunately your mortgage has tie-ins and fees for early completion and they eat massively into your profit. Also, consider the time frame you will be using a paper investment before you get involved in one, because as I said, it worthless if you can't cash it in.
Truth # 5 Borrowing money to invest is a fast way to financial ruin.
If you take into account the first truth, then you will understand why this truth should certainly not be ignored. It doesn't matter if you borrow from a bank, on your credit card or from family or friends, the money has to be paid back, and while you are waiting for your investment to mature, you are spending cash to continue paying for it.  Furthermore, a bank or credit card is going to charge you interest, so if your investment doesn't return the yield you had hoped for, you now have extra money you have to pay back too. Borrowing money to invest is a minefield that you simply can not get through unscathed and is therefore not worth the risk.
I appreciate that these truths are not the most upbeat and encouraging, but they were never meant to be. Sometimes we need to be warned of the dangers ahead before we get into something that will lead us to ruin, and if it takes five short truths to protect you making a big mistake with your investments, then that is certainly a good thing, so I hope they help you as much as they helped others I have shared them with.
Can you Contribute to Both 401K and IRA?
The 401k is a workplace retirement account and the IRA is an individual retirement account. If you already have a 401k, you can still open an IRA and contribute to both accounts. In fact people are always encouraged to open an IRA in order to supplement the retirement plan offered by the employer. It's not only a great way to increase retirement savings but also allows you to get certain tax advantages when it's time to retire.
Why open IRAs
Having your 401k alone is simply not enough. You can always open an IRA in order to access more investment options which are not present in your workplace retirement account. With a traditional or Roth IRA, you are able to make contributions and earn tax benefits. A traditional IRA allows you to contribute pretax dollars and pay taxes when you are making withdrawals later in the future whereas a Roth IRA allows you to withdraw money without paying any taxes.
Contribution limits
If you own both a 401k as well as an IRA, beware of certain contribution limits that hold. While you are allowed to contribute to both accounts, the total amount of contribution per tax years should not exceed a certain threshold set by the IRS. As at 2014, the limit was set at $5,500 which means you are not allowed to contribute more than this per tax year. There are also limits that are placed in each type of IRA.
Are you eligible for an IRA?
Eligibility will be determined by the type of IRA. For instance, anyone can open a traditional IRA but the contributions can only be made until the age of 70 ½. For the Roth IRA, individuals are only eligible to open if they have an annual gross income of $127,000 and $188,000 for couples (check the investment elegibility for a gold IRA here). These limits were set by the IRS in 2013 but the amount is likely to increase in future. For the traditional 401k, you must be working for an employer who offers this form of retirement plan. Roth IRAs do not have income limits but you have to work for an employer who offers the 401k in order to qualify for one.
Before you choose to contribute to both IRA and 401k, understand the taxes, penalties and contributions that are required. You also need to know that there are certain maintenance charges which you have to pay the custodian when it comes to an IRA.
How to improve your credit score
Everyone wants as healthy a credit score as they can get, but sometimes circumstances can negatively affect our score and getting credit then become extremely difficult because our score gets reduced. So if that ever happens, what can be done to get your score back up into the healthy section?
Well before I give you some tips to help boost your credit score, you need to know that there are no quick fixes. Your credit scoring is a reflection of your credit history and so therefore adjusting it can take time, especially if it was reduced because of unfortunate money management in the past. If your score is low because you have not had much credit in the past, then the length of time it will take to improve can be shortened.
Tip 1 – get a copy of your credit history.
This can be obtained from the likes of Experian who will provide you with a record of your credit history, which is reviewed and monitored by all of your current and future creditors. This will tell you exactly what payments you have made to your creditors over time, whether they were on time, whether any were late (and by how much). The record will tell you what your current credit score is and if it is low, you will be able to tell from your history, if it's low due to poor money management or a lack of credit history.
Tip 2- Bring your biggest balances down.
Look at all the credit you have and ascertain from the report, which are not necessarily the biggest debts, but the ones that are closest to the limit. For example; if you have two credit cards, one with a $1,000 limit and $900 owed and another with $3,000 limit and $2,000 owed, work on bringing the amount owed on the $1,000 card down first. Of course don't increase your debt on the $3,000 card as you do it. By doing this, it shows that you are not living on the limit and can actually manage your money.
If you have multiple debts in this situation, start with the smallest first to get them out of the way, and then work your way up to the biggest.
Tip 3 – Always make your payments on time.
The management of your payments makes up around 35% of your score. If you are late or default on payments then this will have the biggest impact on bringing your score down. If you have a low score due to not having a lot of credit, then make sure you never miss payments. The best way to always ensure payments are never missed is to set up automatic payments every month from your bank account – a set and forget approach.
Tip 4 – look to over pay
By paying more than the monthly required payment each month, not only shows that you are looking to reduce your payments quickly, but it also shows you can manage your money.
Tip 5 – Dont close your credit cards.
When you eventually clear the balance on your credit cards, don't close them. For one you may need to use a credit card in an emergency, but also 15% of your credit score is made up of the length of time you have had an account opened. Even if you are not using the card anymore, the fact you have had the account for a number of years bodes well for your score.
Tip 6 –Don't apply for more credit
If your score is low because of poor management, then do not apply for more credit. Each time you apply for credit it leaves a footprint on your record. The more times you apply, the more footprints you leave and if you leave too many, it looks like you are credit hungry and this is damaging to your score. Every time you open an account it affects your score by 10%, so if you apply for a new account and it's not granted, you've just undone all your hard work in building up your score again.
Now these tips are not exhaustive but they will go some way to help you begin to improve your score. The biggest thing to remember is to cut back on your spending and increase your paying.
Getting Married? What You Need To Know About Tax
Getting married is an exciting step in life, but it also comes with several financial changes and challenges that you should know about, and be prepared for. When it comes to taxes, certain things are going to change once you get married. Some couples do benefit from marriage as far as tax returns go, but many are those who end up paying more once they say 'I do'. This phenomenon is referred to as the marriage penalty. There are changes you should expect after walking down the aisle as far as your taxes are concerned. These include:
According to the Tax Foundation, if your spouse earns more than you, say you earn $25,000 and your spouse earns $50,000, and none of you has kids and you don't itemize your deductions, your federal tax burden will go down by $225 in 2015. This is because of the wider income brackets for joint filers, which will see less of the higher earning spouse's income bleed into the 25% bracket. This means that less of your combined taxable income will be taxed at his or her top rate.
A high-income couple who earn equal amounts will suffer higher tax penalties once they get married. For instance, two spouses with a combined income of $300,000, with each earning $150,000, will pay $3,807 more as a married couple than they would have had they remained single. This is because combining the income pushed them into a higher tax bracket. And while the amount of income subject to 10 % and 15% tax brackets for joint filers is exactly double that for singles, the situation is different for the higher income brackets.
For low-income couples where one spouse has a child, say from a former marriage, a penalty is likely too. This is because after marriage, their Earned Income Taxed Credit will go down by about $1,018 as compared to what it was when they each claimed it as an unmarried couple. This is because their combined income will push them into EITC's phase-out range for joint filers.
For couples who have similar paychecks, and bring home combined income of between $40,000 and $150,000, there will not be much change as far as their tax burden is concerned. This is because their combined income will not be taxed at a top rate higher than 25%, which is what each paid even before they were married.
While taxes should not deter you from getting married, if that is what you have always wanted, understanding what will change after you exchange your vows is a crucial aspect of financial planning.
Click here to be taken to a tax calculator, to work out your marriage penalty
Personal finance is a tricky area, especially because it calls for sound financial literacy that not everybody is lucky to have. There are certain common mistakes that people make that set them up for huge pitfalls. These include:
Underestimating insurance needs
Insurance is your best protection against the uncertainty of the future. It is highly imperative that you value your savings and decide how much insurance you will need.
Not saving enough: Unfortunately, a lot of people are spending more than they earn, meaning that they are actually left with nothing to save.
Not paying mortgage in time
Always strive to pay your mortgage on time. And because you may not always have available cash to pay for the mortgage every month, you should set aside an emergency fund earlier on to see you through such months.
Carrying a balance on your credit cards
This is a very common mistake that people make. If you make this mistake, it means you are paying high interest charges on your credit card, and this means you are paying more than you have to for the things you are buying.
Lending money to people, or cosigning on a loan
Yes, it is a great thing to be helpful and a friend indeed, but have you thought about what will happen when the person you assist in getting the funds they need refuse to honor their obligations? You will be stuck in the middle of financial debt and you will not like it.
Going without a budget
This is a grave mistake to make, no matter how much money you earn. A budget is a road map towards financial success. If you can keep tabs on all your money, then you are one step ahead towards achieving financial stability. Do not go without a budget-it helps you decide what you are allowed to spend on, and what needs to wait.
Not reading your retirement savings account statements
It is not enough to just sign up for a retirement savings plan; you must strive to be aware and appraised of what is going on in your account. You must know whether your money is working for you, and whether you will have enough funds for your retirement. The only way you will know whether the retirement package you chose is working for you is by keeping a close eye on your account and reading those account statements.
Not paying attention to your credit score
You may not consider it very important, but a good credit score may open certain doors, while a bad credit score will keep them closed. For instance, a good credit score may enable you to get better interest rates while a bad credit score will even deny you access to certain loans when you need them.